TinkerCAD
Learn to build 3D models, toys, and structures using geometric objects and code blocks!
Age 8-12
Kodeclik summer camps and live online courses feature an exciting coding curriculum for TinkerCAD. They cover the basics of constructive solid geometry to make your 3D models and also teach you how to create more complex objects using code blocks.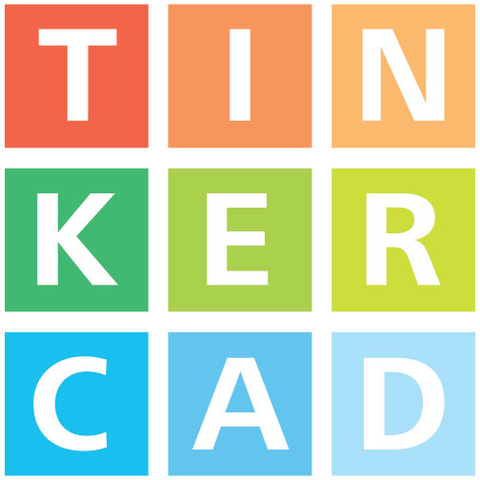 TinkerCAD
Age: 8 to 12
This is our introductory TinkerCAD course where students create complex 3D structures like toys, vehicles, and buildings! They can even print them on their 3D printer for personal use! Kids will learn about 3D geometry, adding and subtracting shapes, constructive solid geometry, creating patterns and tilings, and even TinkerCAD's block-based programming language!
TinkerCAD FAQ
3D Modeling with TinkerCAD
TinkerCAD is a free software from Autodesk that provides a complete set of tools to design and create 3D models. The platform is web based, easy to use and comes with code blocks that can be used to build programs that will automatically produce 3D models.
What is TinkerCAD used for?
TinkerCAD is used by a variety of professionals and hobbyists to build 3D models that can be printed using a 3D printer. It is a great platform for kids to build toys, structures, vehicles, animals and other objects. Kids learn creativity and modeling in an exciting and fun way.
How do I get started with TinkerCAD?
To get started with TinkerCAD, you will need to create a free account at https://www.tinkercad.com/. Once you have your free account, you are ready to create your very first 3D model with TinkerCAD.
Where can I learn more about TinkerCAD?
Take a look at the following Kodeclik Blog posts.
TinkerCAD Tutorial: Netflix on Television
Build a 3D Model of a Television with the Netflix logo on it
Top 8 Kids Coding Languages 2020
8 kids' coding languages perfect for starting your child's coding journey.
Coding for kids: 6 cool apps to start coding
The number one question parents have: 'where do I start?'